The best was to kick start my very first post is with a with a brief introduction of myself. Well, I'm Wan Chun Kiat, better known as CK. 17 years old. I'm a really sporty person. Basically, I play every sports which includes Futsal, Badminton, Ping Pong, Basketball etc. Well, a 17 year old From 5 student like me are currently preparing myself for SPM Examination.
I'll start off my first topic of the Day :
Youth Today!
1.
What's the best thing about being youth today? Do you think the future is bright, for your generation or do you think the future is something to worry about?
What's the best thing about being youth today? Well, being a Youth in this generation are really beneficial. I personally feel that majority of youths would say, "There is a special rate called the Student Price when purchasing ticket to watch movie in Golden Tanjung Village (GSC) cinema. We pay RM7 per sit/per movie instead of paying RM11" or maybe this, "We (Youth) have 20% discount off on all Beverages and Foods in most of the restaurants or shops which we can save lots of money from that when we have an outing with friends where we have to spend for ourselves". Can't deny that those are the major benefits we, Youths, will get. Think in another point of view, we as a Youth should be really grateful because the fashion sector are on our side. In another words, all different brand of cloths, pants, hats, accessories etc are designed based on us, Youths. We can easily find suitable clothing for ourselves because all the cloths out there hanging up the display wall of Nike, Adidas, Puma, Umbro, Reebok, G-Star Raw, Supra, FCUK, Armani Exchange, Calvin Klein etc are designed apparently based on our needs and fashion trends. Our parents or older generations have to bare with this situation where they have to cope with our fashion trend or else they couldn't get a single piece of cloths, well, they could get it depending on the Shopping Mall the visit. I'd like to put up a praise and thank for all the offers and discounts from Sports Center (as in those place where Youth meet up for sports and not the Sports Center channel on Astro) to attract Youth in being more active in Sports. Places such as Footy Futsal, Taman Megah has a special rate for Futsal Court renting, 50% discount off RM110/hour. Basically, I'm a person who sticks with Sports all the time besides having the role of being a From 5 student which have to stick with books more often. When it comes to Form 5, thinking of my future, it will be pretty bright because basically, EVERYONE who passes their Sijil Pelajaran Malaysia (SPM) in Form 5 can get into a University or College for further study because of the low SPM 1A requirement. Older generation individuals always told me, "You have to continue your studies in Universities or Colleges for a brighter future" and for their situation, to get in Universities/College for further studies in any course requires High amount of 1A grading. In addition, Youth nowadays would not have to worry for their University/College tuition fees because most of us or I shall use THEM come from a rich family. So basically, there is nothing to be worried about as everything are provided and planned pretty much neatly packed by our parents nowadays and further studies in University/College is like a compulsory level of studies for all. Well, High School used to be the highest level of education where everyone may reach but in this generation, University/College are the ones replacing High School for the minimum level of education. What Youth shall worry is that after getting University/College qualification, will he/she gets the job they wanted? Most likely no because as for now, highest job demand in Malaysia are, First, Engineering and Technical , Second, Computers and Communications, follow by Marketing and Sales, and Accounting and Finance while the rest of the jobs have lesser demand. I can assure most of the Youth will not pick a job in the 4 category of jobs I have just stated there. But for me, I would like to aim high to be a Chartered Accountant. I love doing accounts. Accountant will never ever get through Jobless situation because all companies needed an accountant. Well, that is basically what I think all Youth will be worrying for.
2.
Do you think "youth" (people like you) are rebellious in nature? Do you think youth today rebel like they used to before? Explain. Do you/have you rebelled against anything or anyone in the past? Explain.
In my opinion, Youth are not rebellious in nature. Youth nowadays are more open-minded. Comparing today's Youth and before, we do not rebel over anything or anyone because we have laws. For example, individual consumed a milk products that causes abdominal pain or diarrhea and ended up admitting hospital, we DO NOT rebel against the company or organization that produces the milk but we fight for our rights in the High Court by words in a polite way. What is right, it is right and what is wrong we shall fight for the rights. Well, normally Youth like me don't usually uses my Rights in the right time and right moment. For example, if I ever purchased expired milk products, I never return back to the market for an exchange or what-so-ever, but I would just pour all the expired milk away and throw bio-degradable milk box onto the rubbish bin and blame myself for the unluckiness. I have rebelled over a case in my school before. It was months ago, my school's old canteen operators have over by the new canteen operators. I have written a complaints letter about the school canteen is not satisfactory since taken over by the new canteen operators to my school's headmistress. After a week or 2, I don't see any reply from the office. Everything remains the same, foods sold too expensive without any standard or good quality as well as non-nutritious. In addition, canteen workers are not wearing apron. Due to that reason, I went up to the office with a bunch of unsatisfied students and headed straight to our headmistress to show our dissatisfactory towards the new canteen operator. In the end, our headmistress took this onto a serious case and lower down the price for all student and provide a teacher advisor to test all the food before being sold out to all student.
3.
Do you think youth today have an easier or harder life than our parents' generation? Please explain your answer.
Today's Youth are really independent. When it comes to the question " do you think youth today have an easier or harder life than our parent's generation", I would and rather confirm you that we definitely have an easier life. Why? Because of our parent's generation's work really hard and produces this generation of kids been raised up with wealthiness. Can't deny that I have been supplied with everything every since the day I first open my eye in the hospital. Baby milk powder, baby water bottle, luxury living life, luxury car with freezing cold air-cond to transport us to school every early morning and more uncountable item. I remember what my mom told me, on their generation, grandma never feed them powder milk as we all use to drink when we are young. Due to economic crisis, they all have to drink clear boiled water as the replacement of milk. Of course, every mother breast feed their son and daughter when they are young. What my mom was talking was powder milk. In school life, mom had never gone through her Form 5 SPM qualification level. Mom dropped out from school on her Form 3 and migrated to Singapore to start her independent working life without relying on my both grandparents. Her first job was factory Electronic Appliances assembler. That was her last job once mom met my daddy there. Both my mom and dad are from Malaysia. Daddy are from Ipoh while Mom are from Petaling Jaya. Well, talking about my dad, he dropped our from school on his Standard 6 without UPSR qualification. Which means, Daddy never finish his most basic education level. He started working since that. Come on, by listening to that, how can ANYONE of you deny that we do have an easier life compare to our parent's generation?
4.
What is your biggest fear in the world…other than death?
I had once faces loneliness. Where all my friends and family aren't around me. Leaving me all alone on this dark alley. I needed to pass this alley in order to reach a point where I could catch a bus back home. With my bag with me, listening to music through earphones, I star walking by this dark haunted looking alley. I put down my headphone and hang it around my neck when I saw one dark shadow passed by from my back through a piece of mirror in front of me. I ran as fast as I can to pass through this dark haunted alley with one breath. I manage to get through without any harm. I safely took a bus and reached home. And on that particular night, I had a nightmare. The same exact situation but the story ended up with death. On the next morning, I found out that I was damaged mentally. But I overcome that situation after a week or 2. Well, since that, my biggest fear would be walking pass a dark haunted looking alley at night.
5.
What makes you happy?
I do not have any idea what this question are specifically for. But well, if as a Youth like me sharing a story, well, I would tell you this story of mine. I started to work on Year-End holiday break back 3 years when I was still in Form 2. Nothing really makes me happy for working, instead, it makes my both parents happy cause all the salary I've got flow to them and not a single cents drop in my pocket. So do 2 years ago when I was back in Form 3, working for my uncle who owns a Phone Shop, all my salary still flows onto my parent's pocket. Well, for last year's Year-End holiday, 6 months ago, I worked for a shop named Padini Concept Store One Utama branch under Vincci Accessories. That is my very first time working in public serving all different type of customer having different attitude. I started working on the very first day of November which is on the 1st November 2009, Sunday. Learning and gaining new experiences are great. Frankly, all the staff there are from different brands working under one Concept Store are fighting for the top sales EVERYDAY and yet they can still chat all day long and help each other from different brand to serve customer. When help is needed, anyone and everyone of them would willing and ready to give you a hand. Well, having a hectic working schedule of mine really works me off. I couldn't catch a proper break even though I was on lift. But that isn't a sad thing because I was awaiting for the next day where I will go work again. After a month of hard work, finally, the pay is here. I had all my salary banked in to my bank account and not my parent's bank account. That is the first thing I was really happy for. I had an Off Day right after the day I received my salary. Come on, with such "big" amount of cash in your bank account and you are having your ATM card, what all of us will do? Of course spend it all! Apparently, I texted all my friend to accompany my for a day in One Utama. I bought really lots of stuff, 2 pairs of Nike Sneakers, bought formal cloths and pants from the place I worked, Padini Concept Store, bough my long wished wallet from Billabong and a surf pants from there too. Went round and round One Utama with my fellow friends to eat and drink. By the way, I bought quite an amount of formal shirts and pants from Padini Concept Store and I tell you what, my colleague "borrow" me her Staff Purchase card that saves 40% on the total bill. I ran up a bill of hundreds of ringgit from Padini Concept Store.
So, what really makes me happy at the end of the day? That would only be one which is spending your own hard earned money for the very first time buying lots and lots of stuff you long wished to get and be independent enough to spend money you worked and not asking money from parents all the time when you need to get something expensive. That still makes me happy when I flashed those memories back. :D
6.
What has been the most difficult hurdle you have overcome so far in your life? What did this experience teach you?
Frankly, I never face any difficulty in life yet so far. Yet, I shall share a story with you people. I was often the Outing Organizer for certain group of student. As a Senior in school, we do have our own Senior Pages on the school year magazine. My school's year magazine was called Nostalgia. My class had an awesome plan to go places "far" to take photo for our Senior Pages. I was in charge planning and organizing the trip to place of interests in Kuala Lumpur. Turns out, my planned did not work out and all of them have to take class and solo photoshoot in The Gardens, One Utama. I felt really bad that all my hard work planning everything never work out, all of them couldn't make it and picked One Utama instead. I wasn't really satisfy on that plan. So, I re-plan everything again and booked a bus as our main transport the whole trip, time and was fixed, places was fixed and the price was fixed too. On that particular day, the bus picked me up first before anyone else cause I have to guide him to the meet up point I have fixed. When I reached, EVERYONE was there dressed up really nice and formal. I smile with joy. Finally my hard work pays off with their attendance. Then the whole trip was fun and enjoying. What I would like to share with you guys are, every hard work really do pays off in the end. If you failed to plan, plan it again. No pain no gain.
7.
Which has more importance today in your life - family or friends? Why? In your experience, did you ever have to make a choice between your friends and family? If 'yes' please explain your answer and why did you do so?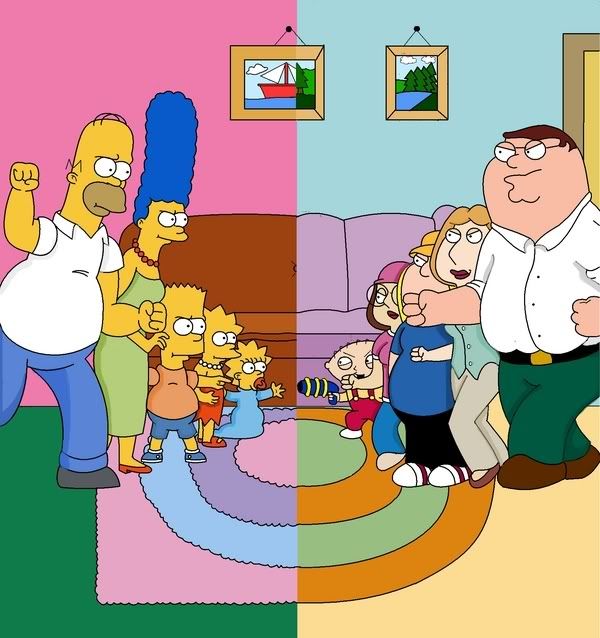 Both Family and Friends are equally important to me in my life. When there is problems happening with friends, we all would eventually refer to our family members or the other way round when there is problems happening with family, we would eventually refer to our beloved friends. In my experience, I never have to make a choice between my friends ad family before. My friends are my family, my family are my friends. Both are the same beside the priority is on Family side.
8.
Tell us more about yourself!
I am just a normal Youth as you guys out there. Sports occupied part of my life now beside stressing about SPM Examination which is around the corner. I'm a person who gives a lot of opinions to anyone needed it. I'm not trying to adopting my own basket up but a lot of times I have been pulled away to give opinion on Relationships. Well, not just that, there are more topics asked. I hope all my opinions given helps.