Is branded products important
?
Absolutely not
! My father has taught me that the most important thing in buying stuff is the quality. Yes, usually branded products have higher quality but it doesn't necessarily mean that things without a brand couldn't be a good deal.
Brand that I agree with :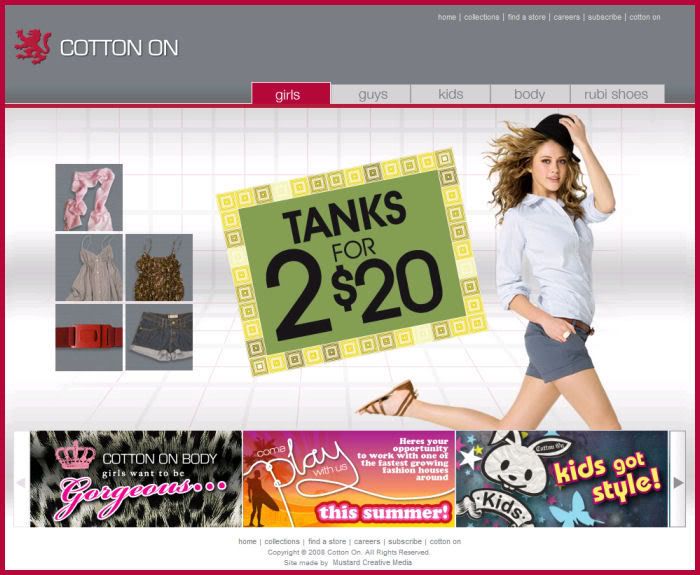 Cotton On
is so IN because it follows most of the trend(not saying that I'm an absolute trend follower it's just that I agree with this brand) but at really affordable price compared to Forever 21, Topshop, MNG and Zara.
Favourite brands :
- Clarks for their comfortable shoes. And I really respect them for upgrading their style.
- Salvatore Ferragamo for their really really great handwork of leathers ( not that I own any hahaha)
- Nine West for their style that suits me a lot.
- Vans, yes, for their style that suits another side of me.
- Xixilli for their comfortable bras hehehe.
-Supre of Australia that's super amazing.
- Forever New of Australia that's even more amazing! hehe
-Ipanema for their really comfy flip-flops.
- F.O.S and blogshops HAHAHA
I don't think there are any brands that I would be embarrassed to be associated with. Maybe.
Nope, religion doesn't influence my choice of brands.
Where do I find informations on products that I like,
mostly friends. Or when I go out and 'tawaf' malls.